INSIDE NELSON MERINO
ABOUT US
We love what we do, we are proud to be locally owned and operated and even more proud our merino garments are manufactured in New Zealand. Nelson Merino forms yet another strand of our New Zealand made natural fibre journey. Not only do we live in one of the most beautiful places in New Zealand (and the world for that matter), we are part of a small team of New Zealander's who form a unique supply chain. Quality, ethics and passion are infused every step of the way.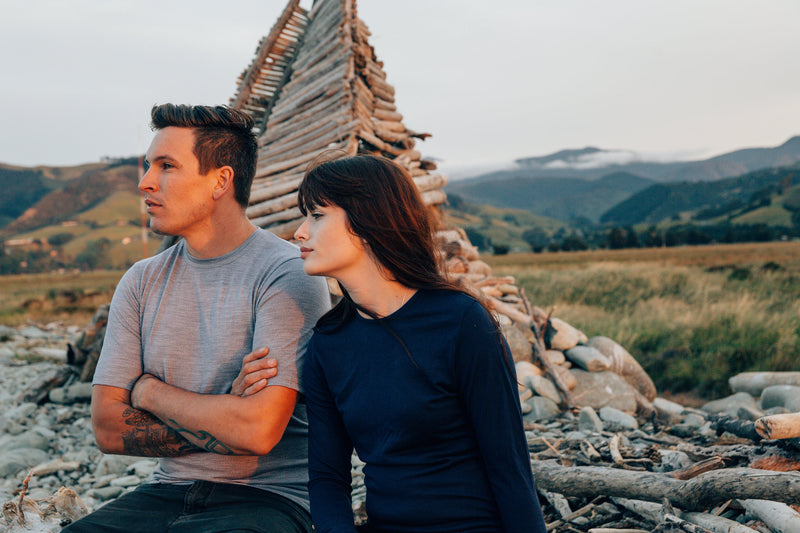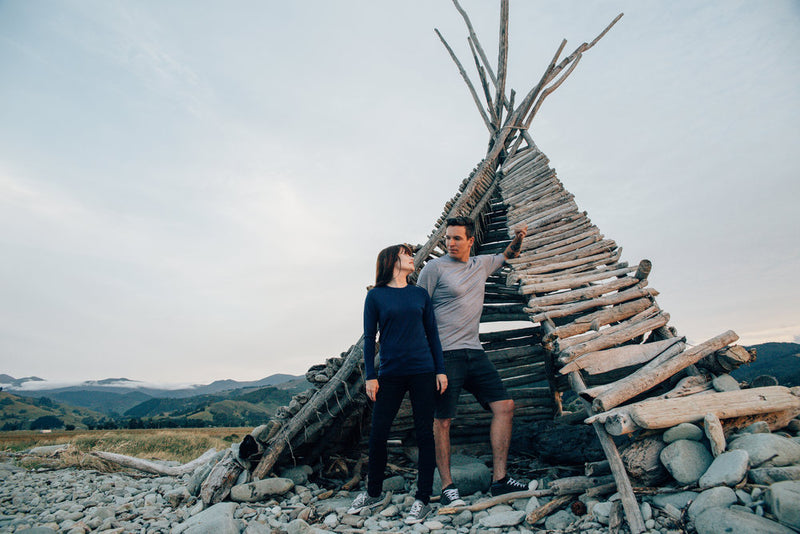 DESIGN PRINCIPLES
At Nelson Merino, our goal is simple, to produce versatile merino layers that deliver on technical performance. Our timeless simplistic styles will become your favourite 'go to' piece for many seasons.
SUPPLY CHAIN MERINO
SUPPLY CHAIN PHILOSOPHY
Our superfine 100% merino is designed and produced in New Zealand with a unique and mutually beneficial supply chain. We are part of a small team of farmers, cloth knitters, dyers, designers, garment cutters and sewers. The overall focus is on a social and ethical process with a reduced environmental foot print. Lower overheads result in a competitive product with zero compromise on quality.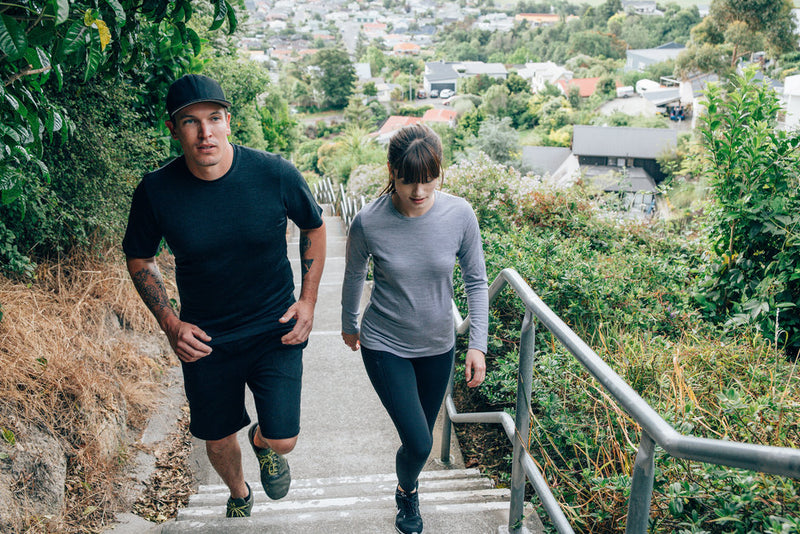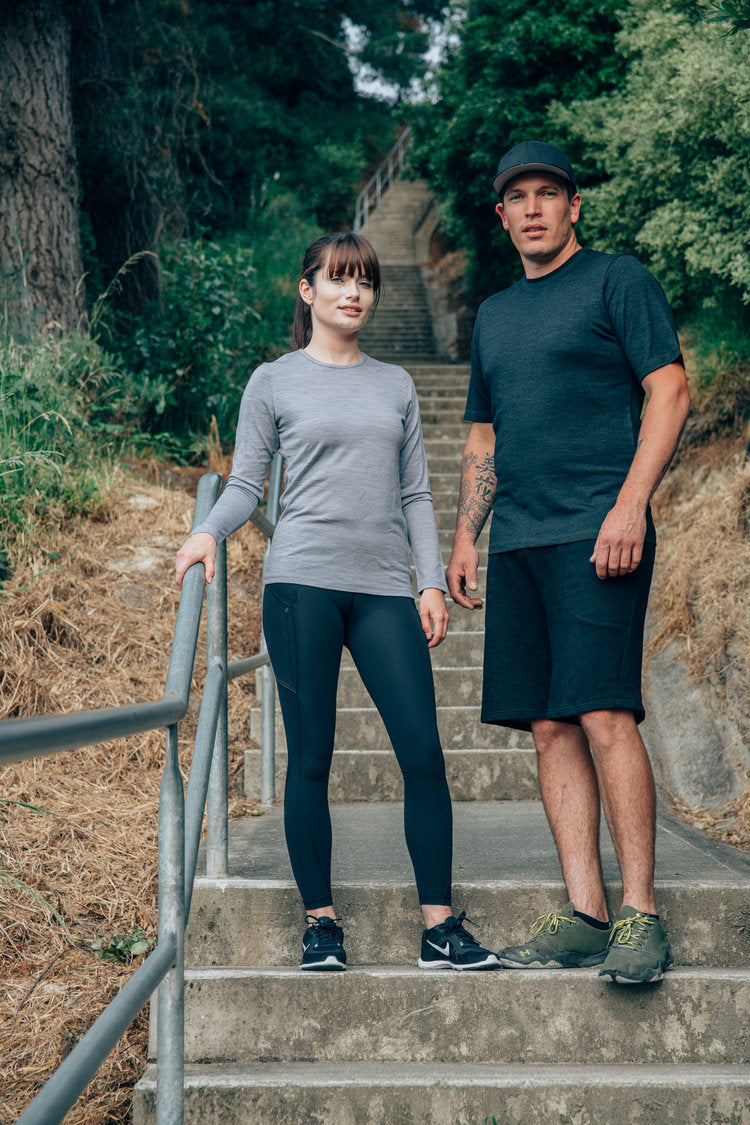 SUPPLY PROCESS
Where possible our natural raw product is sourced from the Awatere Valley farms at the top of the South Island. Quality is assured through contracts with some of the regions best Merino wool growers who all share a commitment of respect for the land and animals. It is ethically sourced, bio-degradable and renewable.

This merino fleece is shipped to an overseas Mill where it is spun into Merino Yarn for the knitting of our cloth. Sadly, New Zealand no longer has the facilities to make this very fine yarn. On its arrival back in NZ the yarn goes to Dave and his son, Paul, who knit the Merino cloth. They are craftsmen with many years of experience in this age-old trade.

They send the fabric to the dye-house, one of only a very few remaining in New Zealand.
Onto Ray who, with efficiency & care, cuts out the cloth from brown paper patterns like your grandmother would do.

Now these pieces are sent around New Zealand to the wonderful women who contract to sew these garments in their homes. The machines are supplied and upkept by Omega Apparel. Many of these women have been doing this for years and have pride in their work. Each machine and sewer have their own speciality – be it heavier weight merino, our kids merinos, or sewing a top that requires a zip. Upon completion each garment is pressed and individually quality controlled.

After a process taking a minimum of 6 months (not including the growing of the fleece!) it comes to us at Nelson Merino and finally to you – another especially important person in this chain.
THE MERINO DIFFERENCE
Merino sheep are one of the most ancient breeds in the world. They are especially resilient - raised in geography too extreme for domesticated breeds. They can survive extreme climates based on the incredible engineering of their fleece which keep them cool in scorching hot summers and incredibly warm in the freezing cold winters of our rugged ranges. The natural characteristics of the fleece are extremely lightweight and breathable for the merino's summer coat which keeps it cool in the height of summer. In winter, it grows an extra layer of wool over the base coat to protect it from the freezing cold.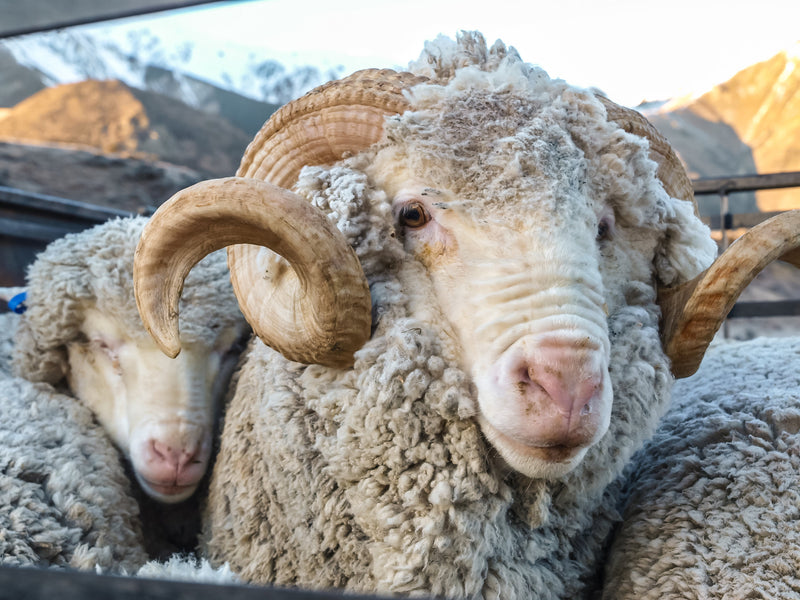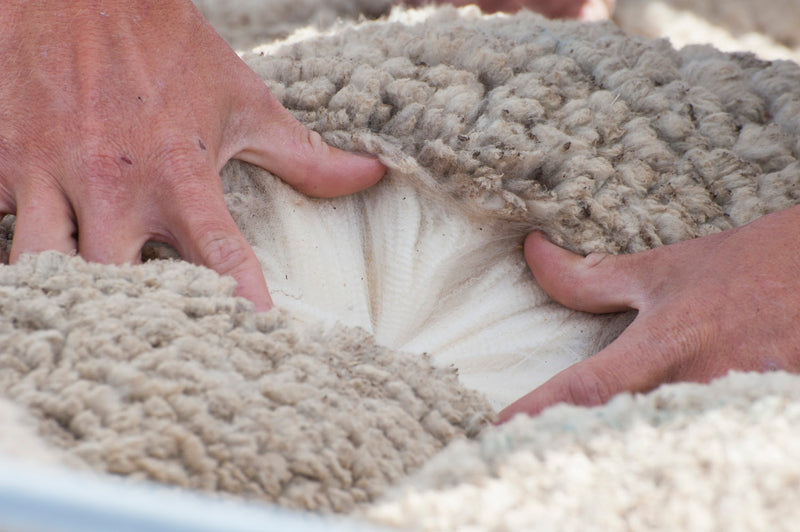 A PERFORMANCE SOLUTION WITH SO MANY BENEFITS
✔️ Super soft and luxurious next to the skin (it doesn't itch)
✔️ Super cosy and warm (even when it's wet)
✔️ Warm in the cold, cool in the heat
✔️ Ultra-breathable
✔️ Helps to regulate your temperature
✔️ Dries quickly
✔️ Resists build up of odour (natural anti-bacterial properties)
✔️ It is naturally renewable, recyclable and biodegradable.