THE CREW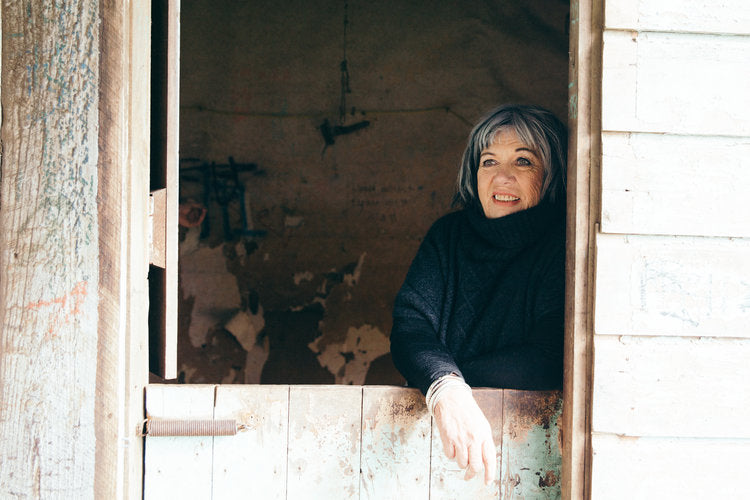 RUTH BENGE
MARRYING A FARMER AND A MOVE TO THE COUNTRY IGNITED RUTH'S PASSION FOR WOOL AND YARNS

She started working with sheep, goats, alpacas and the greatest animal love of her life – llamas. They all had one thing in common, a great natural fibre that provided sustainable warmth, protection and beauty to human beings throughout the world. This created a calling into the natural fibre industry. The production of yarns (both natural and dyed) become a focus and were wholesaled throughout New Zealand and Australia. Loving the personal connection with her customers, Ruth with her cousin Vicki opened a Natural Fibre Boutique in Nelson for 8 years - letting their creative sides run wild. Nelson Merino is just another step on her New Zealand made natural fibre journey. With sales online and a 'shop front' at the iconic Nelson market, Ruth can continue to connect and share her passion.
MATTHEW BENGE
MATTHEW'S LOVE FOR SHEEP STARTED YOUNG. HIS EARLIEST MEMORY IS PRESCHOOL

"We used to shear in what is now the historic mud house in Mahana on our farm. We would roll the fleeces and stack them on the truck to take to the hop kiln to press the wool about half a mile away. The truck had wooden sides and the rolled fleeces were stacked about 6 feet high. When the truck went to leave my father picked me up and threw me in the middle of the fleeces. As the truck drove away I sunk down and down until I disappeared into the wool – it was fantastic." By 11 he had his first flock of sheep – about a dozen Dorset horn ewes and a ram. At 15 he went to a wool board shearing course – to this day his only qualification is a stage one shearing certificate. It is fair to say that farming is in his blood. This evolved to a passion for rare breeds and he was involved in bringing the first shipment of llamas and alpacas from Chile to New Zealand to manage and commercialise. A vertically integrated focus of rare breeds, the production of yarns and patterns, distribution and retail has been a dedicated focus ever since. Nelson Merino is perfectly aligned with Matthews values and passion. He recognised and appreciated the super luxurious feel of wool before the age of five and takes pride in the boutique, locally focused supply chain delivering premium but competitive garments worldwide.